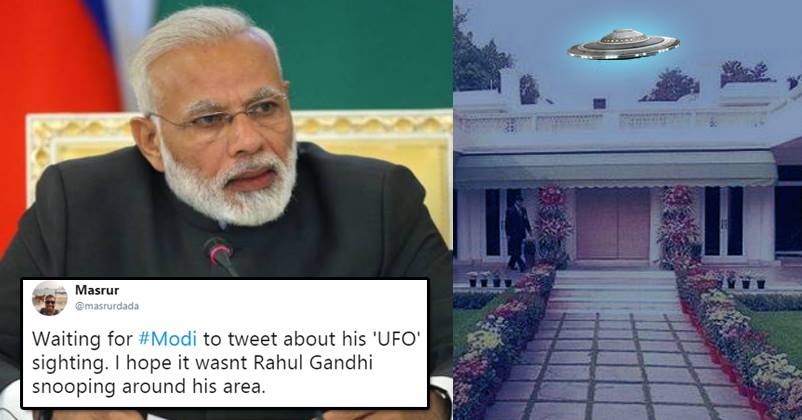 The social media especially Twitter is abuzz since last Thursday ever since an unidentified flying object (UFO) was spotted near the house of Prime Minister Narendra Modi. The UFO sighting which happened at New Delhi's Lok Kalyan Marg on June 7 made the security personnel alert for a while but thankfully nothing like danger was found.
Special commissioner of police and Delhi police chief spokesperson Dependra Pathak confirmed the sighting to HT but said details of the incident cannot be revealed. He said-
"The sighting was reported but nothing threatening was found. More details cannot be shared keeping security reasons in mind."
Twitter is really amused by this incident and has found it funny in many ways. A lot of hilarious tweets are doing rounds on the microblogging site which cannot be skipped at all. Have a look at some of them-
Isn't that hilarious?