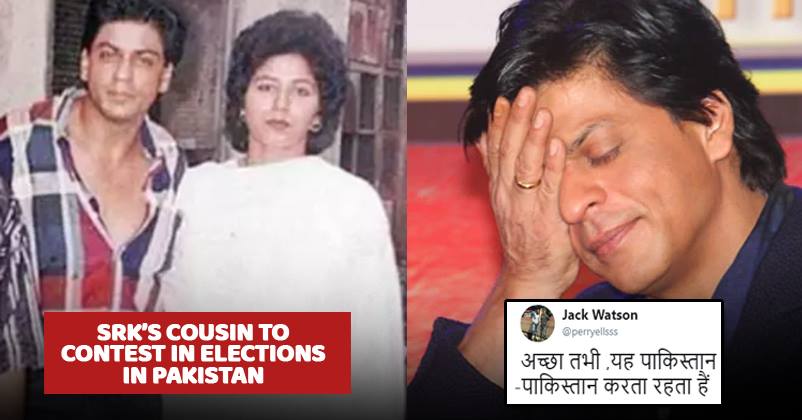 Shah Rukh Khan is one of the biggest superstars and most loved actors in Bollywood. He has a phenomenal fan following who wants nothing but a look of her.
On social media too, his fans have made innumerable fan clubs which talk about SRK round the clock.
However, like fans, he has many haters too who love to troll him. There might be a reason or not, these haters find a reason to troll and criticise SRK.
The superstar was recently trolled because he has a cousin named Noor Jehan in Pakistan who is contesting elections there. As per DNA, Jehan has already filed her nominations to fight in the polls and will be contesting from the PK-77 constituency of the Khyber-Pakhtunkhwa (KP) Assembly.
Though SRK has remained silent about it, still he was targetted by the haters. Have a look at some reactions –
Now that's really bad and so not cool. Do you agree?