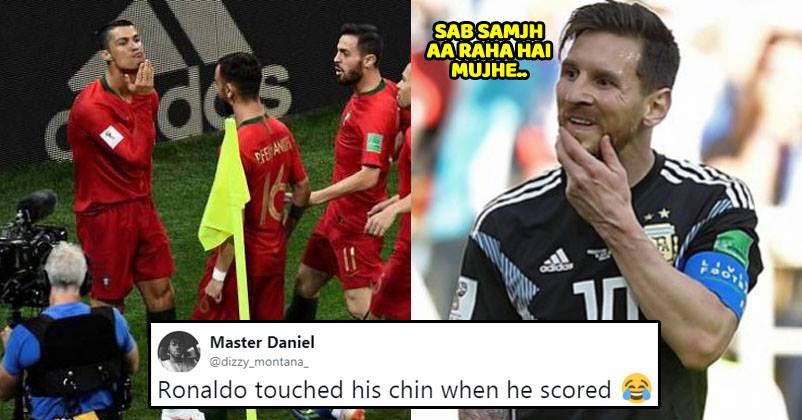 Last night's Portugal Vs Spain encounter ended in a draw with 3-3 as Cristiano Ronaldo scored a hat-trick in the football match that was played at Fisht Olympic Stadium.
Here's a video in this connection:
Click here
to watch this video directly on Twitter
He has been quite unpredictable in the earlier World Cups as far as his performances are concerned but this time, he seems to be determined to give other teams a run for their money.
Cristiano scored three goals in the last night match but the first one was the most talked about because after making the classic SIUUU move celebration, he stroked his chin many times.
His fans and supporters are sure that he was declaring himself as the GOAT with this gesture. The GOAT stands for the 'Greatest Of All Time'.
Lionel Messi, are you watching?
Jose Mourinho, the boss of Manchester United, was all praises for the Portuguese footballer as he told Russia Today,
"He has this little touch, this little extra feeling, and the goal is fantastic. He knew it was the last chance and that's what I really admire. There are players for some matches, there are players for every matches and there are players for special matches."
Here are some Twitter reactions:
Who do you think is the best, Ronaldo or Messi? Let us know your views.