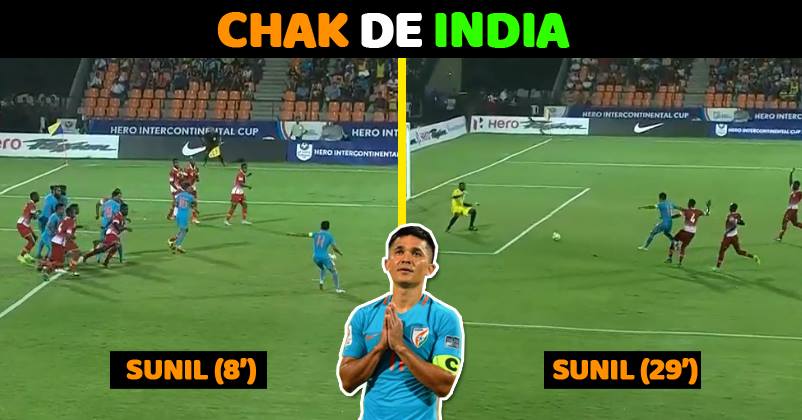 India and Kenya locked horns once again in the Hero Intercontinental cup Final. Sunil Chhetri once again showed a magical performance in today's match, which further led to victory.
In the previous match, India had defeated Kenya 3-0, and in today's match, they once again defeated Kenya by 2-0.
With today's match, Sunil Chhetri's total international goals became 64; yes, he became the 2nd highest International goal scorer, thereby defeating Messi. We all thought that Kenya would take revenge of their last defeat, but Sunil Chhetri didn't let them do so.
He scored not one but 2 goals and entertained the crowd. Our hearts are filled with pride as the home team won the tournament and showed us that they can defeat anyone and everyone.
Here are the videos of 2 goals;
Goal number 1…
And goal number 2…
We love our Indian team; they have given us a chance to enjoy and celebrate once again.