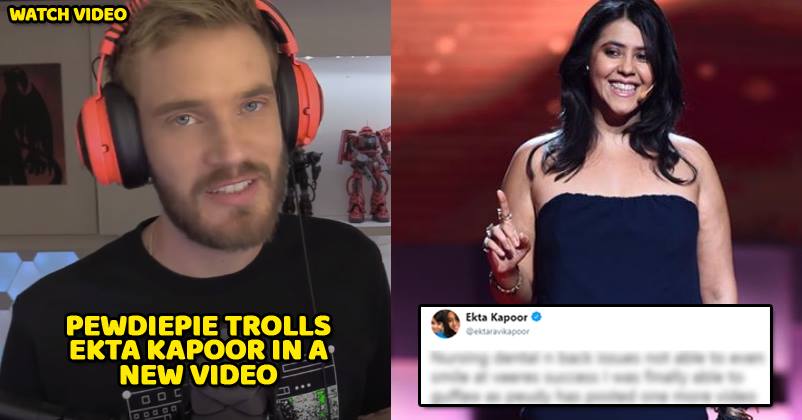 PewDiePie is a very famous YouTuber. Remember how he had made fun of Ekta Kapoor's serials and how she had hit back at him?
There was a one sided Twitter war between the YouTuber and Ekta Kapoor. Yes, Ekta started a Twitter thread in which she slammed PewDiePie and all his fans left and right.
However, it was just a fun way that PewDiePie used for the dramatization involved in Ekta's serials. Moreover, he even highlighted the poor editing in one of the soaps. Ekta's response to PewDiePie didn't go down well with many fans.
They were angry to see her over-react. In fact, many called her racist and immature. We were waiting for PewDiePie to comment on the same and finally, he did.
He made another video on Ekta's anger. Check it out right away;
Click here
to watch the video directly on YouTube.
Once again, Ekta got trolled by Twitter;
Her reaction…
LOL!
Can we copy strike?
And finally, even Ekta reacted to his video. Here's what she said…
The reply read, "Nursing dental n back issues not able to even smile at veeres success I was finally able to guffaw as peudy has posted one more video and I knewwwwww he wud;)"
We knew that Ekta would surely reply as she just can't ignore Peudy's stuff.