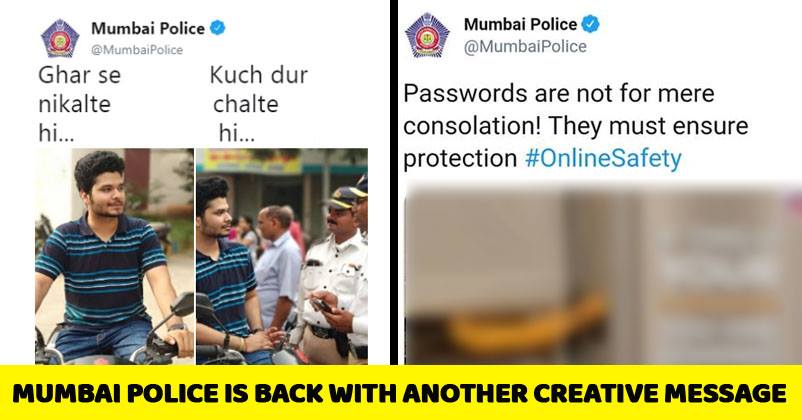 Mumbai Police has always been appreciated for its efforts in keeping the city safe. The department is now rocking even on social media.
It has become quite a common thing to see Mumbai Police sending out some great safety-related messages to people on social media by wrapping it with a lot of humour and wit. The witty tweets of Mumbai Police always are the talk of social media.
Earlier we saw them sending some really important messages by the use of cool Ghar Se Nikalte hi and our business is our business memes. They also posted an interesting puzzle in which they asked the audience to unlock the message.
Now they have done it again. Mumbai Police has impressed everyone again as they posted a really witty tweet to make people understand the importance of a strong password. They compared a weak password with a piece of Kurkure which is being used to lock a room. Such password can be broken as easily as easy one can take and break the piece of Kurkure.
Mumbai Police tweeted-
Passwords are not for mere consolation! They must ensure protection #OnlineSafety
You can also check the picture below-
People loved their tweet yet again and this is how they reacted-
Now that's really amazing. Isn't it?