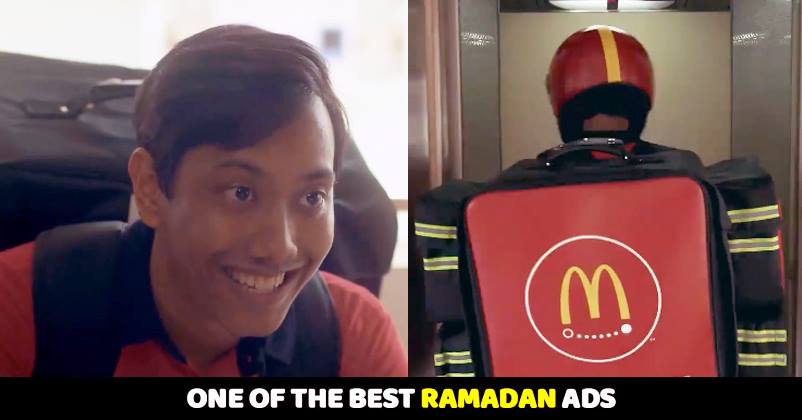 The month of Ramadan is considered sacred and Muslims observe fast (Roza) during this period. This holy month has a great value and gives a message of harmony and peace.
The fast food chain McDonald's Singapore has come up with a beautiful and heart-warming ad on Ramadan. Showing the true spirit of Ramzan, the ad has already gone viral for all the good reasons and people from all across the world are moved with the emotional message.
It showcases the story of a McDonald's delivery boy – how he carries out his duties honestly while keeping fast, fulfills his work commitment and completes all the deliveries no matter whether lift is out of order, helps other people on the road when he himself is tired and hungry and finally gets his fast opened by a customer only who reminds him that it's past 7pm and the time of Iftar. The ad is full of amazing moments that will move you!
Watch the heart-touching video:
Click here
to watch this video directly on Facebook
The video has been viewed for about 280K times and has received 2.8K likes plus around 1K shares.
McDonald's Singapore' spokesperson revealed the purpose behind the ad in an interaction with The Straits Times,
"We wanted to celebrate Singapore's community spirit of human kindness, sharing and togetherness during this Ramadan month, and what better way than to do it through the lens of our McDelivery riders – who connect our brand with our customers, door to door. It's our small way of appreciating those working tirelessly behind the scenes to deliver meals and enabling the bonding and sharing moments during this occasion."
Social media users also loved the ad and this is how they reacted:
How did you find the ad? Let us know.