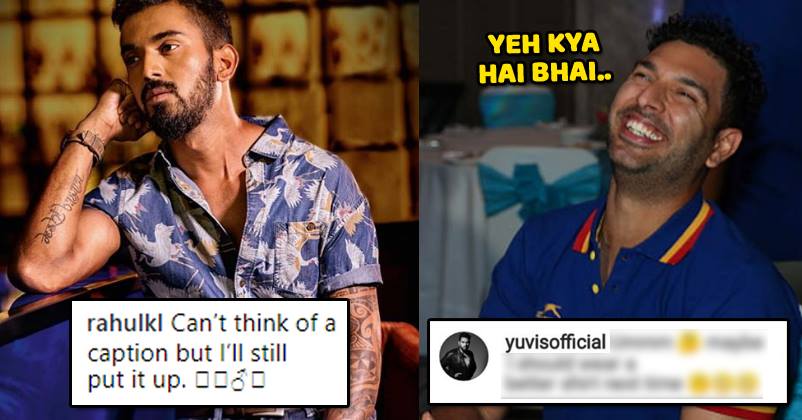 KL Rahul has emerged as a good batsman over the years and is gradually making a place for himself in the Indian team. Apart from cricket, he is popular for his sense of style and fashion, hairstyle and of course tattoos.
Recently he took to Instagram and shared a photo that seems to be from a magazine cover on which he lately made an appearance. In the pic, Rahul is dressed in a denim shirt paired with distressed jeans and both his arms are flaunting tattoos.
It appears that he could not get a suitable caption to share the pic but he still posted it on Instagram and wrote,
"Can't think of a caption but I'll still put it up. ‍
#SorryNotSorry"
Here's his Instagram post:
Many people liked the photo and appreciated his look; however, Indian cricket Yuvraj Singh tried to pull his leg over this pic and suggested a caption and we have to agree that there couldn't be a better one.
Yuvraj wrote, "Ummm maybe I should wear a better shirt next time "
KL Rahul also took the comment positively and wrote, "When the stylist thinks you're going to Hawaii "
Well, this time KL Rahul is actually making sense as his shirt is just perfect for a Hawaii or Caribbean holiday. What do you say?