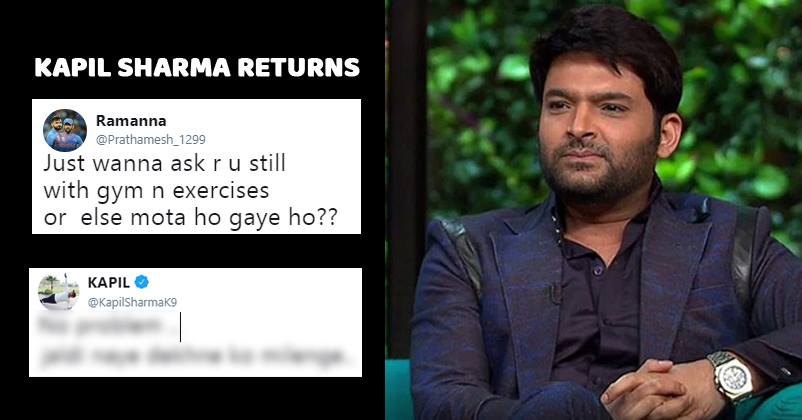 Kapil Sharma was surrounded by loads of controversies; in fact, he faced never ending troubles both in his personal life as well as professional life.
It has been many months that Kapil is not to be seen. His fans wait to interact with him and take his updates. There were many rumors about Kapil succumbing to depression and alcohol addiction.
He even had a Twitter war with Vicky Lalwani, Preeti Simoes and Neeti Simoes. Not only that, Kapil also filed complaints against them.
After 2 months, Kapil finally returned to Twitter and interacted with fans. He revealed that he's making "POSITIVE" changes to his lifestyle. Also, he said that he would be back on small screen very soon.
Even fans interacted with him and asked him questions…
Did you reduce?
Kapil said, "Mota hu"
This fan is missing him!
Kapil says, "I will be back soon"
Where were you?
He says, "Traveling!"
Here's where he said about his lifestyle!
Hope Kapil gets back to the small screen soon and woos us once again with his comic skills.