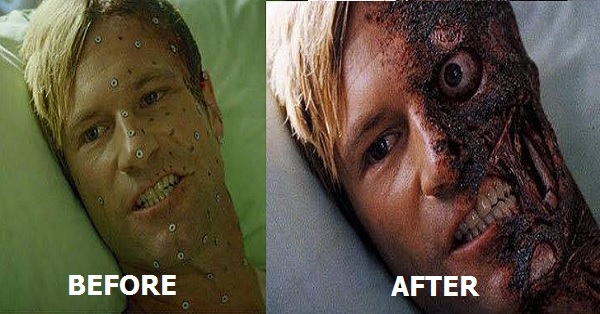 They are cool.. They make us go WOW and clap hard in the Theater!! But what if they aren't even real?? Yes we are talking about the Movies. We all are amazed by the action scenes in the Hollywood movies. In a Hollywood movie every time a car jumps from building to another it makes us go WOW!! But what if I say that 80% of the outdoor actions scenes in these movies aren't even real. It is just a Green Matte or a Blue Matte which astonishes you. The technology is called VFX or Visual Effects.
Here we bring you 19 Scenes from Popular Hollywood Movies which then Astonished you but will Astonish you even more when you come to know the Behind the Scene Reality.
Share your views about these before & after shots in comments section below.