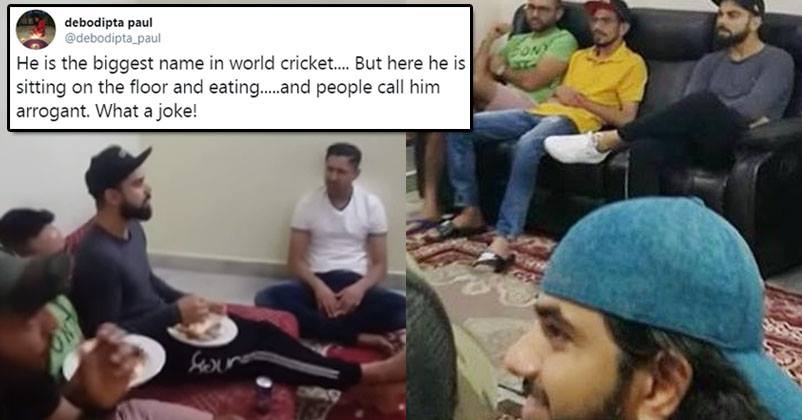 Royal Challengers Bangalore are in Hyderabad and are all set for a game against SRH. Well, now that they came to Hyderabad, how could they miss out on scrumptious Biryani?
Before this clash, Mohammad Siraj invited Kohli and his team for dinner at his place. His house is not that lavish but for RCB players, this doesn't matter at all.
They got a good Biryani treat at Siraj's home. These players included Chahal, Parthiv Patel, Kohli and others. They got yummy dishes like khoobani ka mertha, patthar ka gosht, korma etc.
What grabbed attention of one and all on social media is Virat's simplicity. He along with other cricketers sat on the floor to eat food. This is something which everyone respects him for.
Although he's a big cricketer, he didn't mind sitting on the floor. Here's the video;
Click here
to watch the video directly on YouTube.
Here are some more pictures…
Here's how Twitter reacted…
Simplicity and humbleness
Arrogant?
Joke
We really respect him a lot for this humble gestuer.