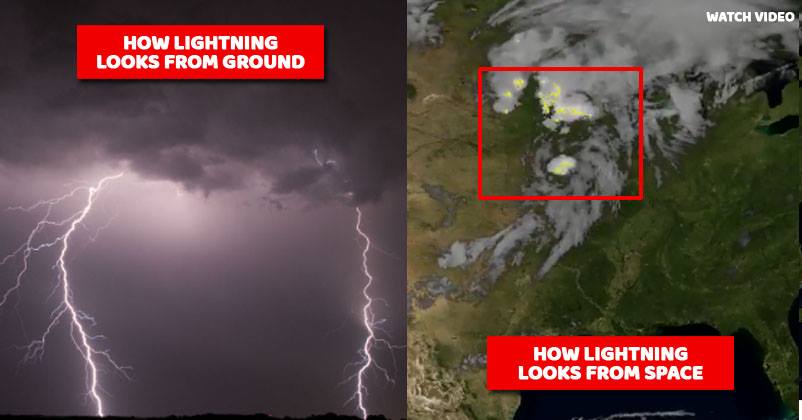 Lightning is one of the most beautiful natural phenomena. It never goes unnoticed as there are several kinds of emotions related to it. It scares people, it makes them romantic and it also makes them go weak.
But have you ever imagined how the lightning strike looks like from space? No? Well NASA is here to show you something you haven't even imagined.
The US Space Research Organisation has released a footage which shows how exactly it looks like from space.
The video is amazingly beautiful and will take you in the world of fantasy. It shows the flashes of light amid clouds above North and South America. Have a look-
NOAA Satellites shared the video on its Twitter channel and wrote-
The second Geostationary Lightning Mapper to ever reach orbit has shared its first images. This initial imagery from NOAA's recently launched #GOES17 satellite captures a line of severe storms over the Plains.
Here's how Twitterati reacted to the video-
Isn't this amazing? Our planet and nature is really wonderful.