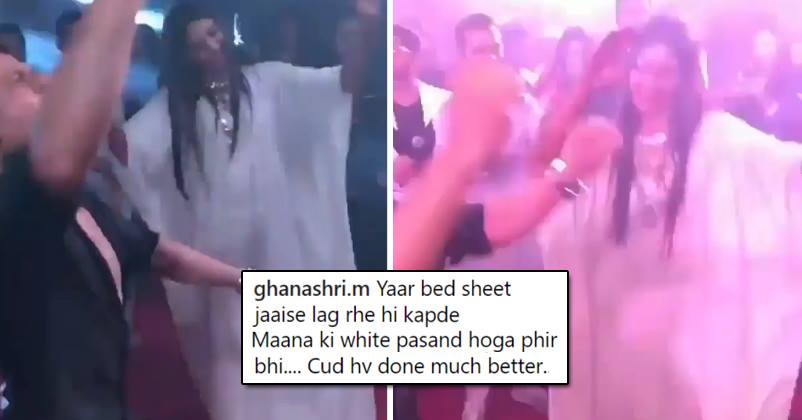 Sonam Kapoor married the love of her life Anand Ahuja recently and the wedding events were highly star-studded. It was the wedding of Kapoor Khandaan's beti so the whole Bollywood made its presence felt.
Sonam Kapoor who is popular as Bollywood's fashionista looked extremely pretty at the Mehendi ceremony, wedding and reception. Fans on social media couldn't stop themselves gushing about her looks and adoring the couple.
The comparisons were made with Anushka Sharma also but overall people loved her look.
However, there are always some negative and uninformed people who have the least awareness and loudest voices. Even at a happy event like this, people found negativity and trolled Sonam for her outfit by calling it a bedsheet.
It was sad to see people pulling the leg of a girl who has just wedded. The fact that people don't digest someone's happiness is beyond understanding. Have a look at some reactions-
What are your thoughts on it?