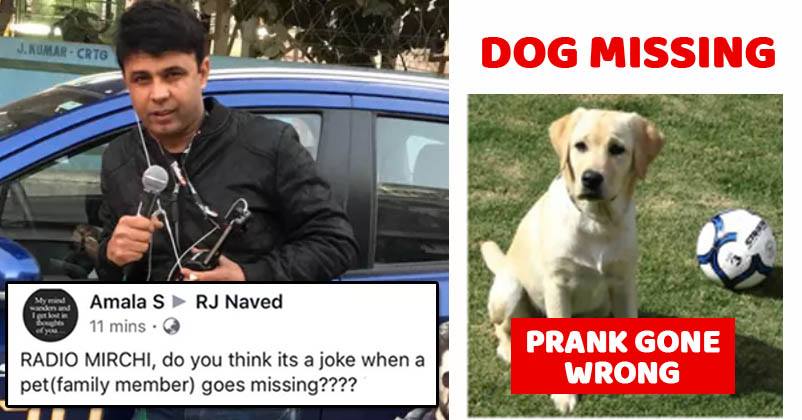 Comedy is the noblest thing to do in this sad world. It makes people forget the sadness in life for a while and makes them happy. However, it's important to ensure that the jokes or pranks don't become insensitive and don't end up hurting someone's sentiments.
Radio Mirchi's Raj Naved is favourite of many people for his hilarious pranks. Sometimes he touches really sensitive topics and gives important messages through them. Most of the times he touches the right point.
However, this time he went insensitive as he pranked someone who lost his dog.
The man had put banners in Noida and Delhi about his lost dog. RJ Naved called him and acted as if he has found the dog. The man even told him, "Usko sambhaalke rakhna yaar." (Friend, please take care of the Dog). At the end RJ Naved accepted that he has not found the dog and he was just joking. This really irritated the man and he slammed him for it.
The audio was deleted later but a clip of it has been doing rounds on Twitter. Take a look below-
RJ Naved was also slammed by people on Social Media. Have a look-
What are your thoughts on it?