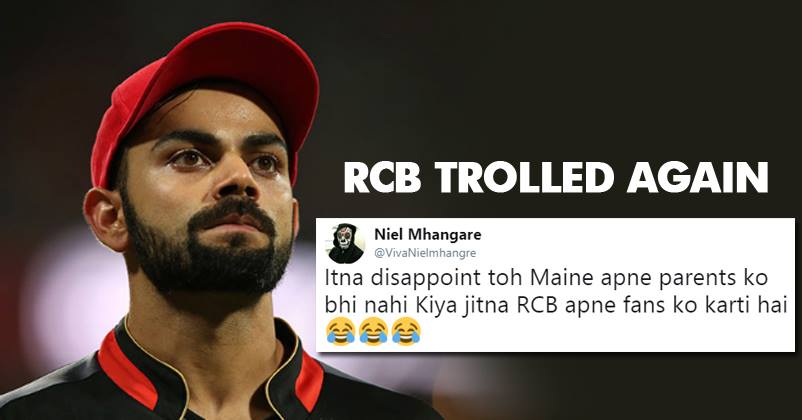 RCB faced loss once again against Sunrisers Hyderabad today. Till the last ball, fans prayed that RCB should win, because the target was really very easy i.e. 146.
In the last ball, RCB needed 6 runs; one hit could have saved the game, but things didn't turn in their favor. RCB has been a very poor performer in this entire series and today, we expected them to buck up.
People keep trolling the team for not being up to the mark. Even when Anushka cheered for Virat and team, people used to call her a Panauti and blame her. Overall, we can say that RCB has lost matches that it could have easily won, today's one being the biggest example.
As always, Virat scored a whopping 39 runs off 30 deliveries and some felt that he shouldn't be in the team. Moreover, this defeat didn't go down well with Twitter. They once again started trolling RCB left and right;
Fans are disappointed because RCB once again couldn't taste the win.