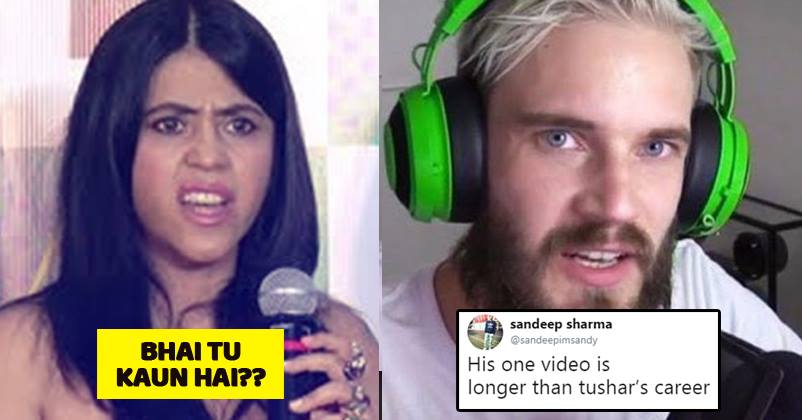 Ekta Kapoor is no doubt the queen on Indian TV serials; she always comes up with some amazing concepts to woo the Indian viewers. Many a times, she is mocked for her illogical dramas but she always gives an "I don't care" attitude.
Recently, she was trolled by the famous YouTuber PewDiePie for her good quality serials. He took to Twitter to troll Ekta. Netizens enjoyed his tweets but Ekta gave an angry reply.
Here's what she had replied;
She said, "Bhai tu kaun hai! Luks like d firang junior artists we hire from colaba when we Create Paris in arey:) he will find his dopplegangers in kasam se only;)"
After her tweet, many Indian fans of PewDiePie started roasting Ekta and also called her a racist. Here's how they trolled;
Wild
Stop embarrassing!
You Ekta You Lose!
Haha!
These trolls didn't go down well with Ekta. She continued her Twitter rant and hit back at his fans again. She said that PewDiePie is making fun of Indian entertainment industry and they are supporting him.
Have a look at her series of tweets;
No, it's not opening!
He trolled Indian superstars!
This is not funny!
I am busy making more videos!
Ekta has spoken way too much now. Guess she should learn to take in humor and let it go. How long should she stick to one topic?