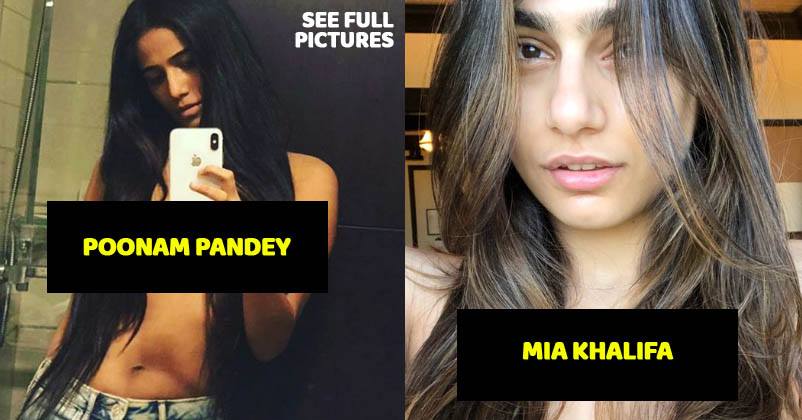 Mia Khalifa keeps uploading hot and sexy pics on her Twitter handle and Instagram from time to time. People are mad behind her & keep waiting for new uploads.
Mia enjoys a huge fan following & we see how comments start flowing as soon as she uploads any hot picture. Yesterday, we saw how Poonam Pandey uploaded a topless pic and invited many adult comments on it.
Today, we came across a similar picture of Mia Khalifa. Their pose is almost the same & even their clicking style is similar. Just like Poonam, people are leaving naughty comments on Mia's pics too. Do you want to see another sizzling topless pic?
Here you go…
She has definitely added a lot of heat with this picture. As soon as people saw this pic, they couldn't stop commenting on this new treat which they got from her.
Show please!
Sexy..
You are missing!
No need to cover…
Great!
Just amazing!
Don't tease us!
Mia looks damn hot in this pic & such comments were highly expected. Let's wait and see what she offers next.