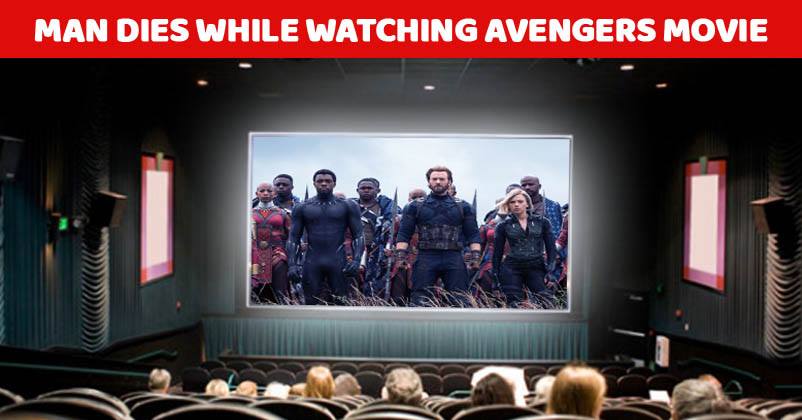 A shocking and tragic incident took place in Proddatur, Andhra Pradesh, where a 43 years old man died when he was watching "Avengers: Infinity War" (3D). The incident happened on Tuesday at Cine Hub Multiplex theatre.
However, the surprising part is that the staff of the theatre did not get that he passed away as they believed that the man must have been waiting to watch after-credits scene.
The deceased has been identified as Peddapasupula Baasha and he was a construction worker by profession. Staff observed that he didn't move even after the end of the screening, so they thought that he was waiting for bonus scene but when that scene also finished and there was no movement from his side, Cine Hub employees went there and found out that he died.
He was wearing 3D glasses and died with his eyes open. The staff called medical help but all in vain.
Cops are of the opinion that he died of a cardiac arrest or it's a natural death; however, the actual cause will be known only after the post-mortem report.
Police has lodged a case of suspicious death under CrPC section 174 and is probing the matter.