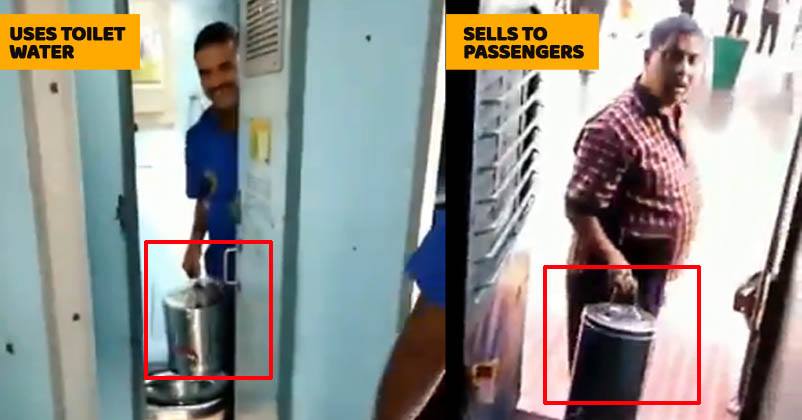 Have you travelled by train to your native or may be to your favorite destination? If yes, you might be knowing that you train journey is incomplete without sipping that chaiwala's hot tea. Some people are too obsessed with tea and they order a cup every time the chaiwala comes near the berth.
However, there are many who always doubt the "Hygiene" factor when it comes to Railways. Well, what we are going to show you today will fill you with disgust.
A video has been shared by a Twitter user, in which railway employees are seen filling their kettles in toilets. Yes, they were seen filling toilet water and using it as "Chai ka paani", can you just imagine?
Lakhs of people purchase tea from these chaiwalas; it's pathetic to realize that the water was filled from the most unhygienic place i.e. the toilet.
Here's the video shot by a passenger;
Click here
to watch the video directly on Twitter.
As soon as people saw this video, they got furious. Something should seriously be done against this.
Here's how Twitter reacted;
Eeeks!
Please take action!
Will they pretend?
What a joke!
Band kardunga!
And typhoid!
When?
Good job!
What do you feel after watching the video? Shouldn't railways take appropriate action against such sellers?