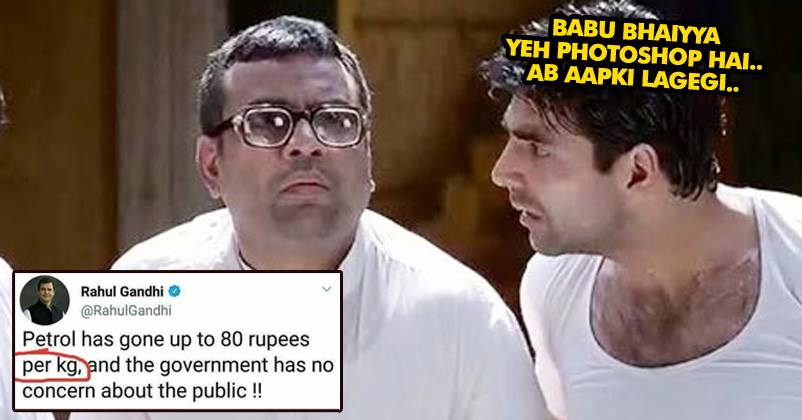 Paresh Rawal is among the most talented actors the Hindi film industry has ever had. His comic timing is simply excellent and no one can match his acting skills which are second to none.
However, he doesn't have the same image when it comes to real life, thanks to the series of fake news and photoshopped tweets that he has been posting on the micro-blogging site Twitter.
Once again, the BJP MP did the same as on May 24, he took to Twitter and posted a fake tweet screenshot according to which Rahul Gandhi used KG (Kilogram) as the unit of measuring petrol instead of litre.
The tweet read, "Petrol has gone up to 80 rupees per kg, and the government has no concern about the public!!"
Here's the tweet screenshot:
Check out Paresh Rawal's tweet:
This gave enough fodder to Twitterati to troll the "Hera Pheri" actor mercilessly. Check out some selected tweets:
What do you have to say with regard to Paresh Rawal's fake tweet and his habit of not verifying facts before posting it on social media? Let us know your views.