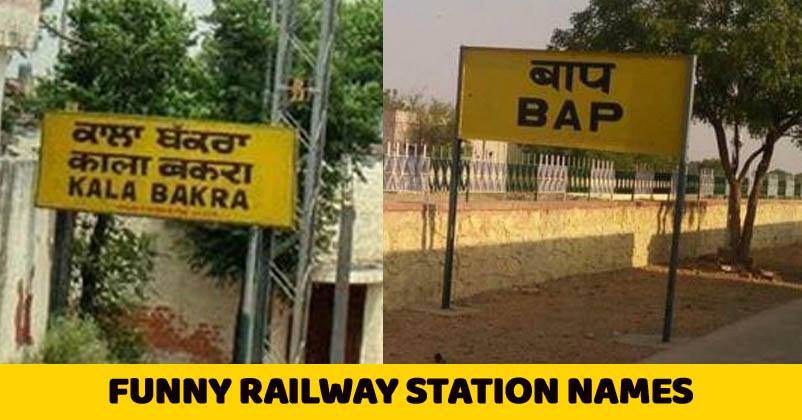 India is a fascinating country. You'll find a dose of everything here but most of all, there's humour in everything. India is the only country where people are named, "Kaala", "Billa", "Gora" and there's a lot more.
But humans are not the only one, even station names are funny here. Believe it or not, but there are railway stations in our India which have pretty funny names. We are going to list down those railway stations here and it will give you a good time of laughter. Have a look-
Well we know it will take some time to digest these names but you have all the time in the world. Keep on laughing and get it clear that these stations actually exist in India.