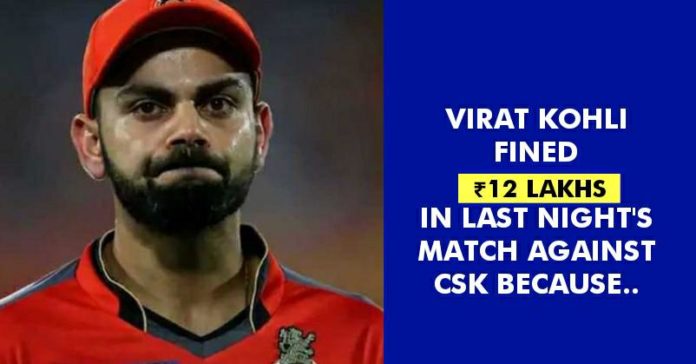 Yesterday's match between CSK and RCB was indeed an interesting one. CSK showed a good performance & chased the total of 205 with ease.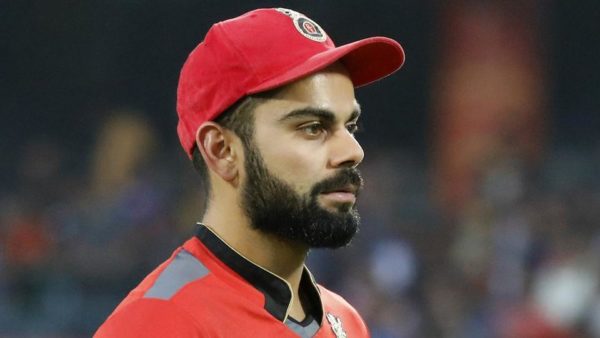 Dhoni played like a boss and scored a whopping 70 runs in 34 balls. In just 19.4 overs, they managed to reach the total set by RCB.
However, Kohli was fined Rs 12 lakhs after yesterday's match. Want to know why? Well, because he broke IPL code of conduct related to slow-over-rate.
An IPL press release said,
"Since it was his first offence of the season under the IPL's Code of Conduct relating to minimum over-rate offences, Mr. Kohli was fined Rs 12 lakh"
Here, penalty is imposed on players when the overs are bowled really slow. Sometimes, the team uses spin bowlers or slow bowlers to finish the overs fast.
Twitter reacted to this;
Slow over-rate ke karan jitna fine Kohli pe maar diya gaya .. utna to PSL ke winner ko nahi milta

#RCBvCSK
Some so called experts said Kohli is previleged and never gets any fine! 2016 was the year and now! See

https://t.co/fUK47qA9Oz
Aur ghamand ,abhimaan k bhi paise lo sale ghamand bahot dikhate hai..dhoni ne utaar diya sb
Jalay pe namak
What do you have to say about this? Is 12 lakhs too much?