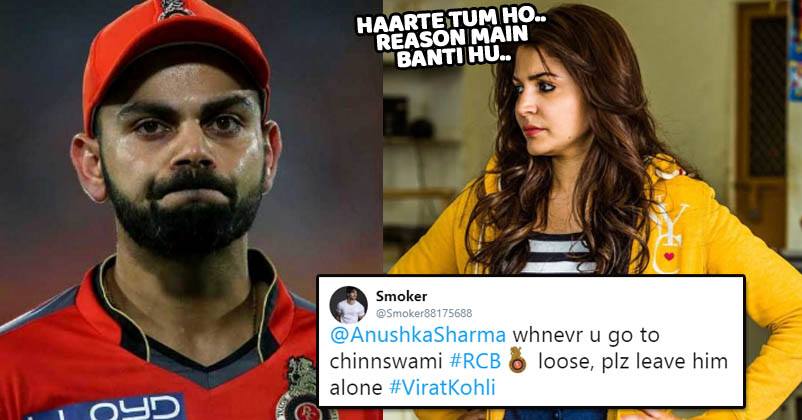 Anushka Sharma always keeps supporting her husband in every situation. We have seen the lovely chemistry that they always share.
Be it their Instagram posts or be it their support for each other, we enjoy their romance and chemistry always. Even during matches, Anushka supports Virat in the best possible way.
Last time also, we saw Anushka Sharma cheering for Virat during IPL, but when RCB unfortunately lost the match, Anushka was blamed for the same.
Even now, Anushka took out some free time from her busy schedule i.e. Sui Dhaaga and Zero's shooting and went to Bengaluru to show support for her hubby Virat Kohli.
We are talking about the match between CSK and RCB. She cheered for Kohli in the most enthusiastic manner and was highly enthusiastic.
However, when CSK defeated RCB in yesterday's match, people once again targeted Anushka.
They felt that Kohli lost the match because Anushka had come to support them. Poor wifey got trolled left and right and had to be a victim of insulting comments.
Here's how Twitter reacted;
They lost the match…
She's waiting…
And still waiting…
Divorce?
Is her presence the reason?
Please leave him alone!
Please don't come!
Panvati!
Bura lag raha hai!
Sorry to say this!
God knows why trollers behave this way. They just need a chance to troll celebrities unnecessarily.