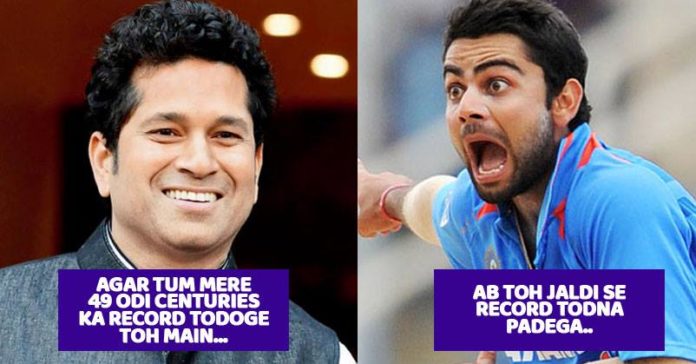 Sachin Tendulkar has set some wonderful records that are impossible to break. However, after seeing Kohli's performance, we somewhere feel that he might be able to break them soon.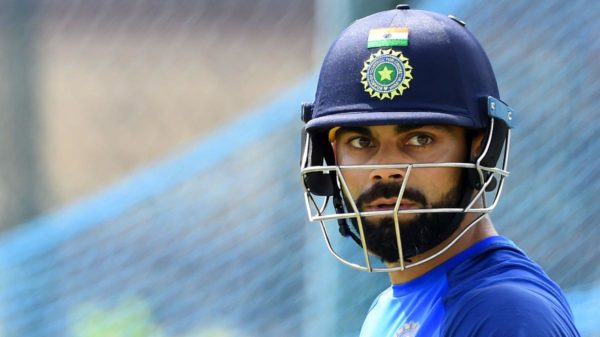 One record that is impossible for batsmen to break is Sachin's international 100. Do you think anyone will be able to surpass the same?
However, in the 50 over format, Sachin smashed 49 centuries, which not many batsmen would be able to achieve. However, Virat is very close to this record; he has already scored 35 ODI centuries so far and is on the 2nd rank.
Kohli will take a while to break Sachin's international 100 records, but he can surely go ahead of him in the ODI centuries thing. Even Sachin himself feels the same.
In fact, Sachin has a wonderful offer for Kohli. He just announced that if Kohli surpasses his record he will give him a very good gift. Want to know what it is?
Well, at an event, journalist asked Sachin what will he do if Kohli surpasses his ODI records. To this, Sachin replied that he will send 50 bottles of champagne to Kohli and will also share 1 with him.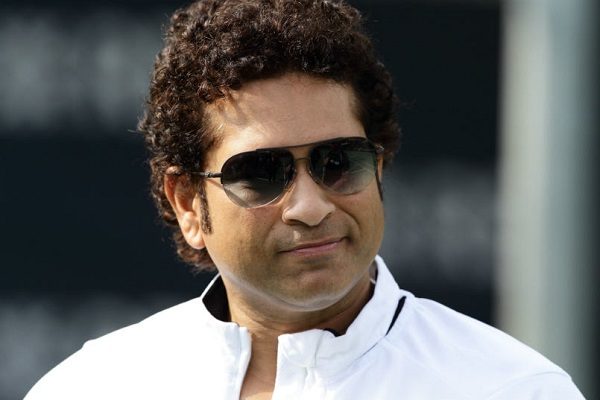 He said, "will go and share a bottle with him if he breaks my record. I won't send him champagne bottles; I will go there and share it with him."
It's really worth seeing if Virat Kohli gets this gift or not. What do you think? Will he be able to do so?