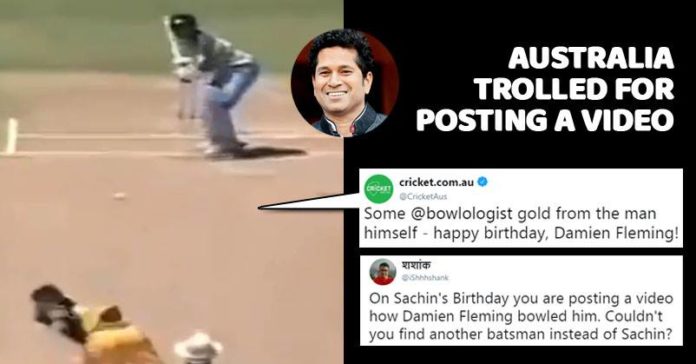 If you are a cricket lover, you must be aware of the fact that today is legendary Sachin Tendulkar's birthday and wishes are pouring in from all the corners of the world for the Indian cricketer.
Sachin, who has turned 45 today, took retirement from the game in November 2013 but still he is one of the most loved and popular sportspersons of the world. He is the highest run scorer in both the formats of the game – one day and test matches and there are many records in his name that seem to be completely unachievable for anyone else.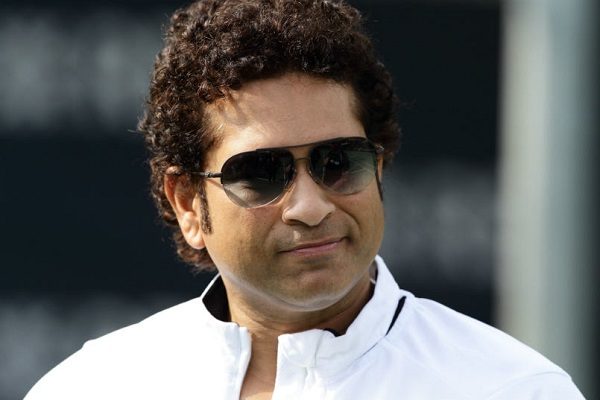 The Australian cricketer Damien Fleming is also celebrating his birthday today but something happened that made the fans of Sachin Tendulkar very angry today.
The Cricket Australia took to Twitter to wish Damien but they posted a video showing Damien getting Sachin Tendulkar out on his delivery.
The caption that Cricket Australia wrote is, "Some @bowlologist gold from the man himself – happy birthday, Damien Fleming!"
Here's the tweet:
This tweet didn't go well with the Indian fans and they trolled Cricket Australia left and right. Check out some selected tweets:
Shame on Australian cricket:
Can they stoop any lower?
This is disrespect to Sachin:
Tweet was in a very bad taste:
What do you have to say about Cricket Australia's tweet? Let us know your views.