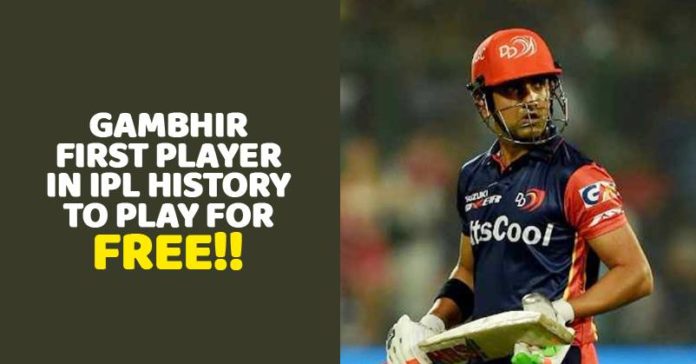 Today, we were shocked to realize that Gautam Gambhir quit captaincy of Delhi Daredevils today. He did so because he couldn't handle the pressure of the team losing 5 out of 6 matches.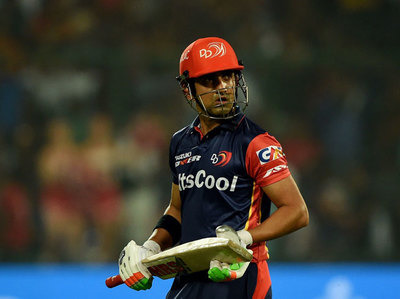 Twitter was filled with respect for Gambhir's decision. During a press conference, Gambhir said that quitting captaincy is purely his own decision. After this, he took one more decision and again, your hearts will be filled with respect for him.
After stepping down as the captain of DD, Gambhir has decided to let go his entire IPL salary i.e. 2.8 crores. According to him, the team has shown a poor performance in the tournament and hence, this decision is justified.
Speaking about this, Gautam said that he failed to perform as a skipper or player and so, there's no point in taking any salary. He was purchased by Delhi Daredevils for 2.8 crores and after seeing the performance, he has let it go.
This has happened for the first time in the history of IPL that a player won't be taking his salary.
This is how Twitter reacted;
Gautam Gambhir refuses to take salary and if he plays any match he will play for free. What a man

pic.twitter.com/wG7xzEUzyd
Gautam Gambhir HATS OFF to you man!!!! You are more than an inspiration idol! He just forego his salary cuz of non performance n will be playing rest of the matches of the season for free..!

Who in the cricketing world has so much courage??!

I Stan Mr Gambhir

— Addy #GG

(@dreamsredefined)

April 25, 2018
He'll play the entire tournament without any salary.

.

.

That is Gautam Gambhir for you.

A man with the purest heart
Exemplary step by Gautam Gambhir for not taking salary for non-performance. India should have a similar law for politicians and babus. Goddamn leeches just suck the country dry
Gautam Gambhir has decided to forego his salary!

I AM PROUD TO BE HIS FAN.

#RESPECT pic.twitter.com/Q7U5CXBB5e
That's

#Gauti

for you…

The real champ…

Having relinquished captaincy of Delhi Daredevils, Gautam Gambhir has decided to forego his entire Rs 2.8 crore salary while taking responsibility for the team's poor show.
We are proud of Gambhir for taking such an important decision. What do you feel?