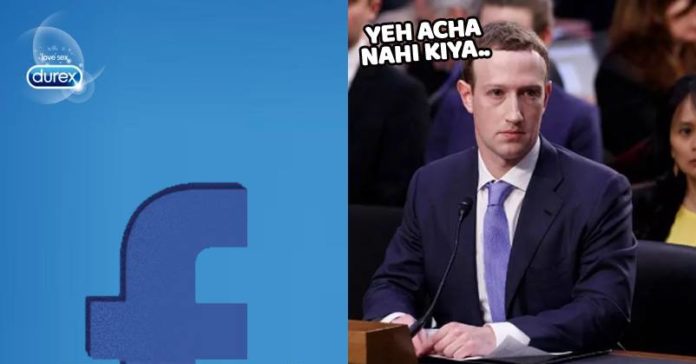 Facebook's massive data leak has shocked users. Even lawmakers, investors and executives are finding it hard to believe that something like this happened.
However, Facebook said that it had already warned about the breaches years ago. It is said that research firm Cambridge Analytica purchased this sensitive information from a psychology quiz app. Data of around 87 million users was leaked.
Many users had downloaded the application, after which their profiles and list of Facebook friends was exposed.
Amidst this, Durex took a dig at Facebook in its new ad. As we all know, Durex's creative team is too good when it comes to social media ads.
This time, they targeted Facebook's data leak issue and came up with something very innovative. They said that with Durex, there are no leaks! Did you get the meaning? I am sure you did…
Here's the ad;
The caption read, "Always safe, Always fun."
People came up with hilarious reactions on this ad. You need to check out some;
So guys, how did you find the ad? Wasn't it very creative? Let us know your thoughts.