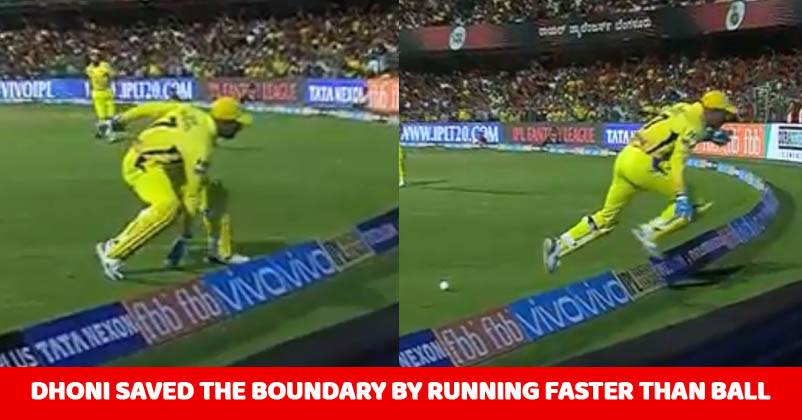 Everyone knows how fit Dhoni is; time and again, he keeps displaying his fit and flexible body on field.
Be it wicket keeping, batting or fielding, Dhoni is super-alert. Often, we have seen his stumping videos which are a no less than a treat. His stumping is faster than light and I am sure you all will agree to this.
In yesterday's match against RCB, we got to see an example of his fitness once again. He showed some awesome fitness skills which everyone enjoyed.
This happened during the 2nd ball of the 3rd over. Quinton de Kock was batting and Deepak Chahar was the bowler; as soon as he bowled, de Kock hit a huge shot and the ball almost touched the boundary line.
However, captain Dhoni saved the boundary line by running faster than the speed of ball. He managed to save the ball from entering the boundary and saved 2 runs.
Here's the video of his awesome fielding;
Dhoni wooed hearts of Twitterati with such skills;
Best!
Excellent fielding!
Remember the name!
LOL!
Outstanding fielding!
Thala Dhoni is superb and once again, he proved it.