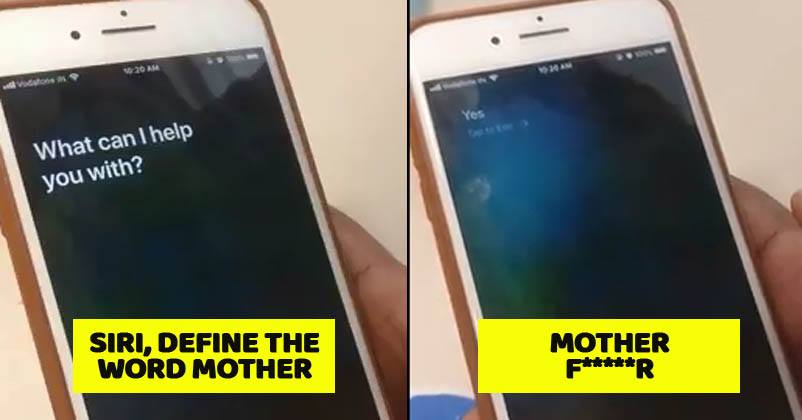 Life is supposed to easier and we are therefore giving most of our tasks to machines. But guess what? There's a reason they are called machines. They are good at handling mechanical tasks, please don't make them intelligent.
When we start depending on them for basic intelligence or knowledge related things, they screw it up. Apple iPhone has a special program called Siri and it helps you know everything that you need to know in your daily life.
You just need to speak a question in front of it and it will solve your query like that. Quite convenient, right? But even Siri has started screwing up things. Ask it the meaning of a beautiful word like "Mother" and it tells you that Mother is the short meaning of "Mother F****r".
Of course, it tells you the right meaning as well, but why is this even an option? Seems like some pervert has fed that information to the machine or it's due to some bug?
Watch the video below-
Click Here
to watch the video directly on YouTube.
Here's how Twitter is reacting to it-
What are your thoughts on it?