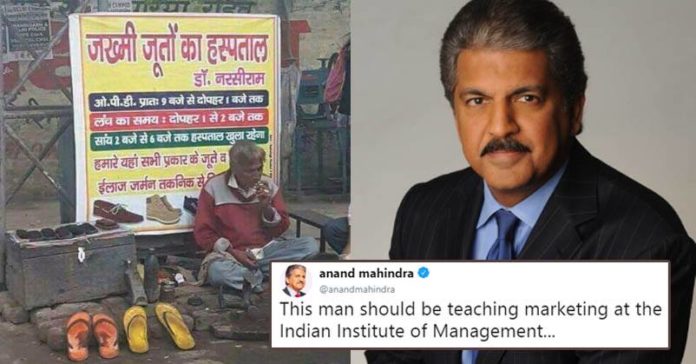 Business tycoon Anand Mahindra has the habit of sharing inspirational thoughts on his Twitter account and he is very skillful in doing this. He not only shares useful information but offers help to the needy by investing money. The chairman of Mahindra Group has now shown interest in investing money in a cobbler's startup after getting impressed with his marketing skills.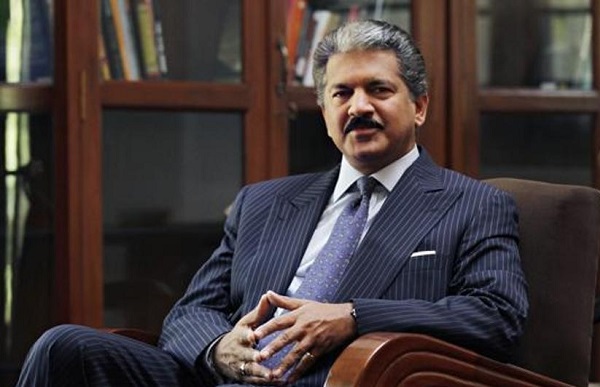 Two days ago, Mahindra shared an image that he received on WhatsApp featuring a 'shoe doctor' and praised him by writing "This man should be teaching marketing at the Indian Institute of Management"
This tweet soon went viral on Twitter and has been retweet over 2500 times. As you can see, the image shows a cobbler sitting outside his hospital, with a banner having Dr Narseeram written on it. For additional information, timings of the OPD and German technique have also been included in the banner. This tweet got so many different replies on Twitter and his fans loved the creative work of this doctor. Below are some of the replies:
1. Passion and a smile are the secrets to success.
2. We are killing dis culture by so-called infrastructure enhancement.
3. This is something that can happen only in India.
4. You do not need to be an IIM
The good thing is that this didn't end here and Mahindra is even showing interest to put some money in his startup. He again took the help of Twitter and wrote
Got it on WhatsApp. No clue who or where he is or how old this pic is. If anyone can find him and he's still doing this work I'd like to make a small investment in his 'startup'.
If we believe Twitter users, this man belongs to Jind, Haryana.
Mahindra again proved that he is ready to give his support to people who have the hunger and determination of doing something creative in business.