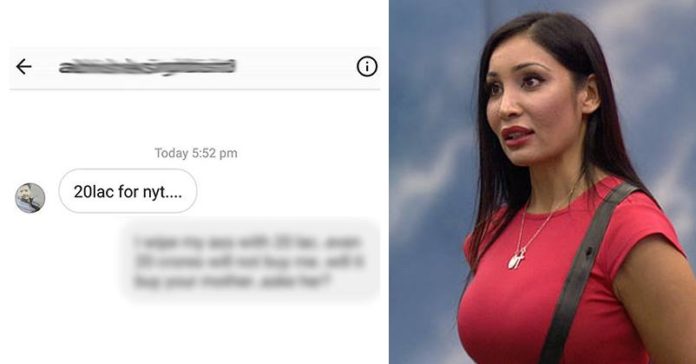 Sofia Hayat, the British model of the Indian origin, is a pretty famous name in the virtual world and she seems to have a knack for attracting controversies.
She's quite active on social media where she keeps on sharing her pics and updates regarding her life. Earlier, she had the image of a very bold woman who made people crazy with her hot photos but one day, she suddenly shocked people by announcing that she had become a nun.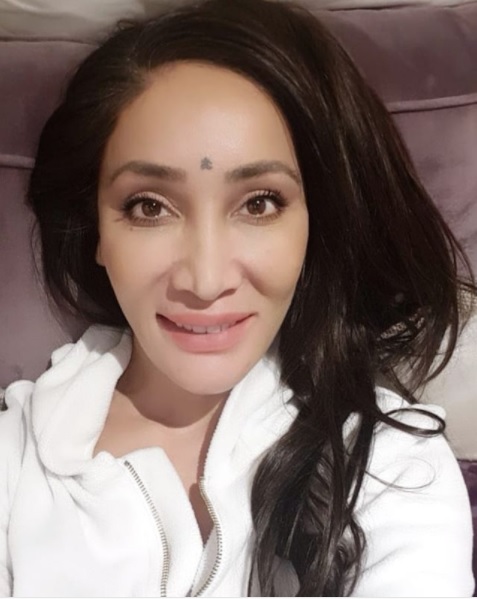 Just recently, one online user made an indecent proposal to Sofia and offered her Rs. 20 lakhs for spending one night with him.
This made her very angry and to teach him an appropriate lesson, she not only gave a perfect answer but also posted the screenshot of his Instagram account online.
Here's what Sofia replied,
"I wipe my ass with 20 lac.. even 20 crores will not buy me…will it buy your mother.. asked her?"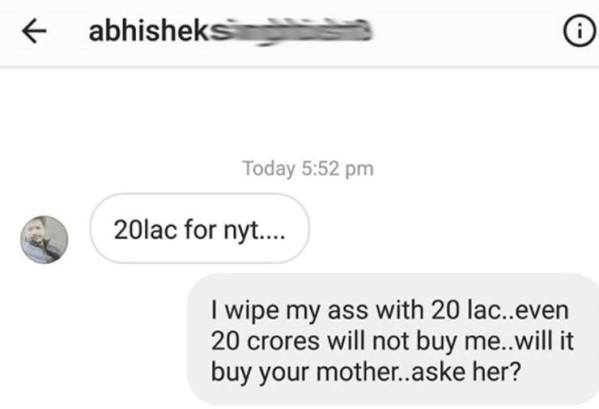 That was a perfect reply for such a disgusting proposal and we hope that the pervert must have learnt a lesson now.
Sofia participated in Bigg Boss 7 and was also linked to Indian cricketer Rohit Sharma in the past. However, Sofia is now happily married to Vlad Stănescu who is an interior designer by profession. It is also being said that Vlad is 10 years younger to Sofia.