The sudden death of Sridevi came as a huge shocker for the whole nation. The actress who went to attend a family wedding in Dubai breathed her last in Dubai's hotel room. The sad part was that none of her family members, i.e her husband or her daughters Janhvi Kapoor and Khushi Kapoor present when she left for the heavenly abode.
Well, the diva left the world and there can be nothing done about it. However, there are quite a few things which people are noticing suddenly after Sridevi's death.
We all know Boney went on to divorce his first wife Mona Kapoor to marry Sridevi. Boney had two children Arjun Kapoor and Anshula from his first marriage. Boney's first wive's kids and second wive's kids never got along. Well, now all four Boney's children are left without their mother which is extremely sad!
Talking about some uncanny similarity between Mona and Sridevi, the first major thing which struck in everyone's mind was Mona died a few months before her son Arjun's Bollywood debut Ishaqzaade in 2012 due to cancer.
And now the same thing has happened with Sridevi too who died a few months before Janhvi's big Bollywood debut Dhadak. Well, this can be just a mere coincidence but tragedy has just stricken again in the Kapoor family.
Another connection between Boney's first wife Mona and second wife Sridevi's death is that they share the same date when they both died i.e 25. While Mona died on 25th March 2007, Sridevi died on 25th Feb 2018.
These are the two major coincidences between Sridevi and Mona which have left everyone surprised!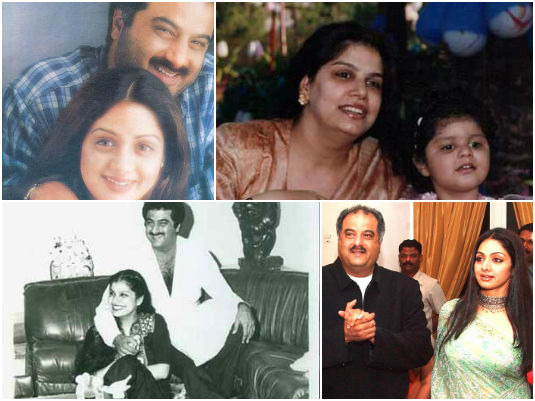 Talking about Sridevi's funeral and last rites, the actress' body has arrived in India and the funeral will be taking place tomorrow morning in Santacruz. The entire Bollywood is expected to attend the funeral to pay their last respects to the iconic diva.
May God give strength to her family in this tough time and may her soul rest in peace!