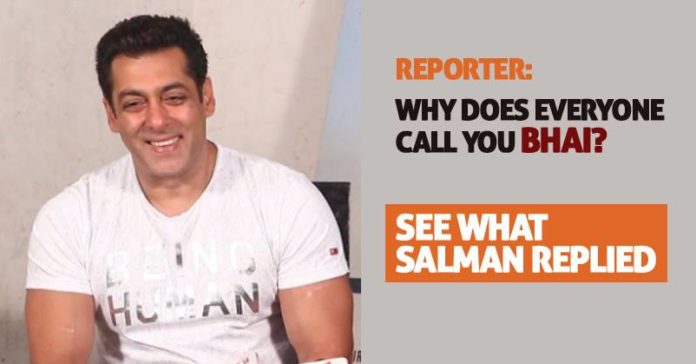 Salman Khan is one of the most loved Bollywood stars of this age. His stardom is unprecedented and films are a guarantee to 100 crores club.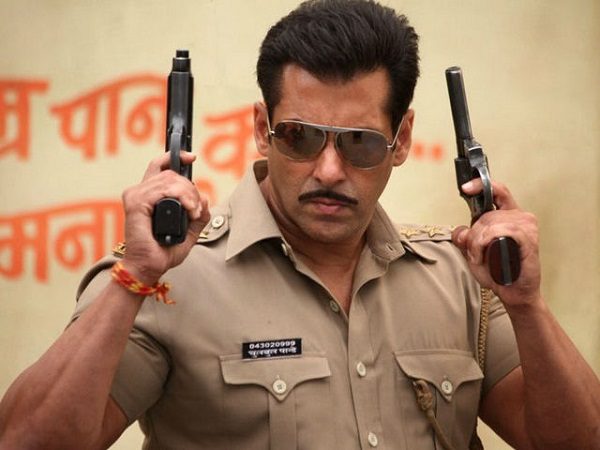 We all know, Salman is called "Bhai" by millions of his fans. Apart from them, there are many friends and colleagues who use the word "Bhai" to refer Salman.
The reason was unknown so far and there were just assumptions regarding it. However, Salman during a recent event answered the question that Why he is called "Bhai" by everyone.
Salman Khan like always was at his jovial best and took the question in a great way. His answer made everyone laugh.
Answering the question, Salman Khan said-
"Because Sohail calls me Bhai, even his friends started calling me Bhai. Now it so happens that even seniors have started calling me Bhai."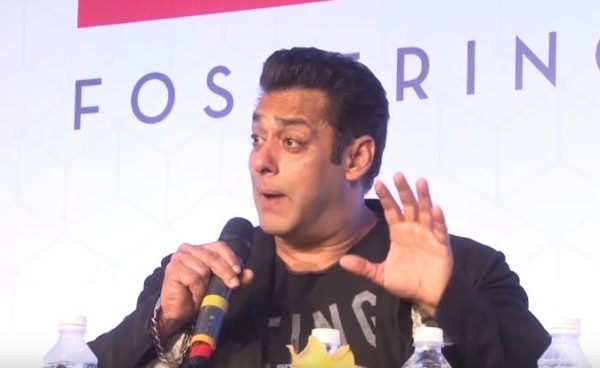 He added-
"From Salman, Salu, to Salle, to Sallu Bhai, to Bhai was quite a journey."
Watch the video:
Click Here
to watch the video directly on YouTube.
Now, this brings a lot of clarity to a great confusion. Everyone will continue to call Salman Khan "Bhai" now but they will be knowing the reason behind it as well.
What are your thoughts on it?