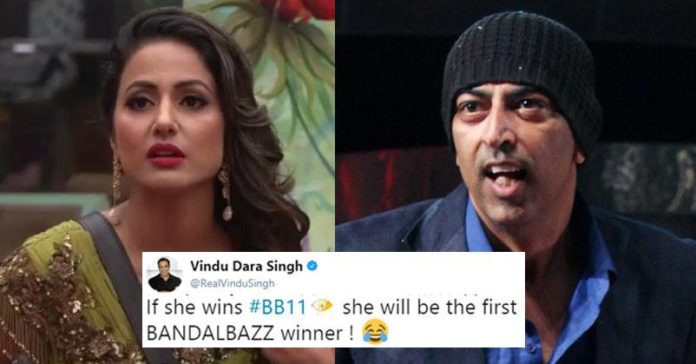 Hina Khan is the most controversial contestant on Bigg Boss 11. Her controversial statements are giving her all the limelight. Be it her two-faced drama, or be it her habit of instigating other contestants, she has been receiving a lot of backlash from one and all.
After seeing this roop in Bigg Boss 11, many of her fans have actually started hating her. Hina will surely find it difficult to survive in the house, if she continues this behavior. Few days back, Gauhar Khan slammed Hina Khan and this time, it's ex-winner of Bigg Boss Vindu Dara Singh who has taken the honors to do so.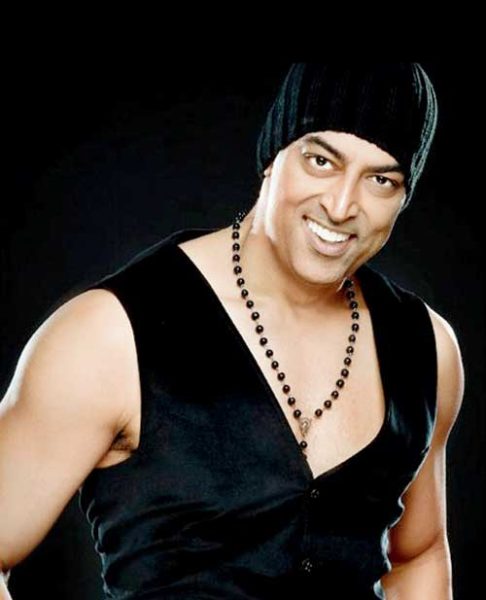 Couple of days back, Vindu Dara Singh took to Twitter to give his opinion about various BB 11 contestants. He expressed disappointment over Hina Khan's nature.
Usually, Hina Khan resorts to whispering or speaks in English whenever she wants to discuss contestants' personal stuff. This is the point that Vindu Dara Singh hates the most. He said;
The tweet read,
"Jab bhi HINA koh "GUTUR-GU" karni hoti hai, she speaks in a low inaudible tone, Aur BAHAR Bigg Boss voh "GUTUR-GU" pure SUB-TITLES ke saath chaap detha hai

Anyways its end of HINA week, Next week BB will XPOSE a new Face!#BB11″
He also hates her habit of lying openly.
It read,
"Inspite of over 100 cameras HINA kitna BANDAL marti hai!

If she wins #BB11 she will be the first BANDALBAZZ winner !

#BB11"
Then, he commented on the tantrums that Sapna throws whenever she hears vulgar jokes.
At the same time, he praise Shilpa Shinde and Vikas Gupta. He said,
And he even mocked Bandgi Kalra…
Real faces of contestants are yet to be revealed. Let's wait and watch till the end.