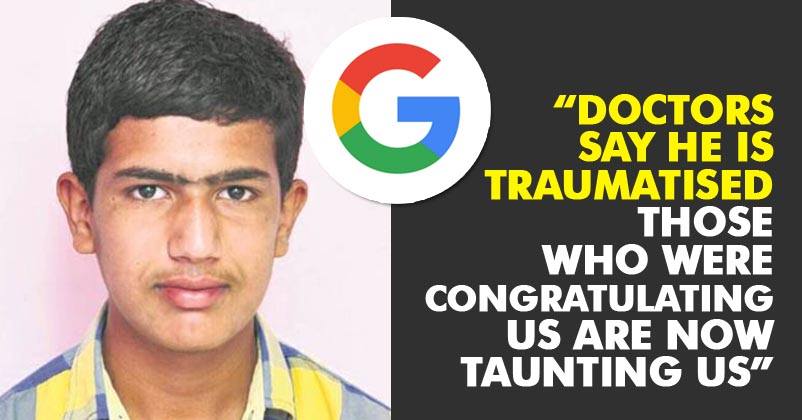 Don't believe in anything and everything that people tell you. Sometimes that one belief can ruin your entire life. The internet is filled with fake news and you need to be very careful, because it can leave a dreadful impact.
Something similar happened with the 16 year old guy Harshit, who was viral on the internet for bagging a job in Google and that too with an annual package of Rs 1.44 crores. However, the very next day, Google denied of offering any such job.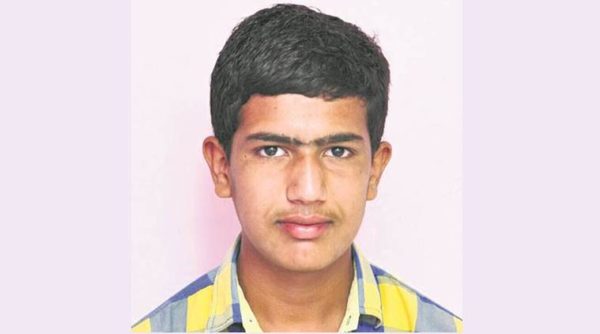 Now he's once again in news and this time it is because his life has been devastated due to this hoax. All this has traumatized Harshit; he has not eaten anything since Tuesday and has been hospitalized. All those who were congratulating him are now taunting him and this has affected him badly.
His mom Bharti said that Harshit got a fake call, and he was told that he has been selected as a graphic designer in Google.
How did this fake news spread? His mom says,
"Harshit got a phone call. We did not believe it at first. I kept telling him it could be hoax," said the mother. "He shared the information with his school principal, who further released a press note, which led to media coverage."
As soon as this news spread, journalists started calling him and taking his interview, thinking this is a genuine job offer. Bharti further says that when Harshit got a call, they sensed that something is fishy and thought it to be a hoax. However, when the principal Indra Beniwal released the press note, they thought that she must be having a confirmation.
What about the offer letter?
Media had an offer letter, which they reported that Harshit had forwarded to the teacher. In the letter, there were no salary details and it contained many mistakes. Obviously, this is not expected from Google, right?
Here's the letter;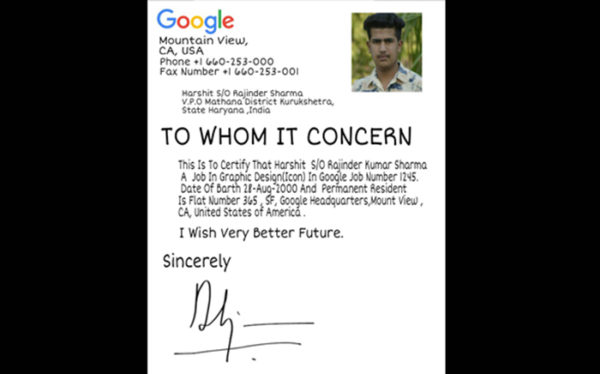 Harshit's mom said that they hadn't provided the letter to school authorities.
She added,
"It was on Saturday that the UT administration released a press note about Harshit's achievement. The release claimed that the internet giant would pay him Rs 12 lakh per month as salary after a year's training. During training, it was claimed he will get a stipend of Rs 4 lakh per month."
The principal's side!
However, the principal told a different part of the story; she said that Harshit had indeed forwarded this letter's copy to a teacher through WhatsApp. The principal was on leave that day and got all the information from 2 teachers. She has proof of the WhatsApp exchange between Harshit's family and teachers too. She also says that when they tried reaching his family members, all the phones were switched off.
A probe into this matter has been ordered and the report will be out today. Let's see what happens.