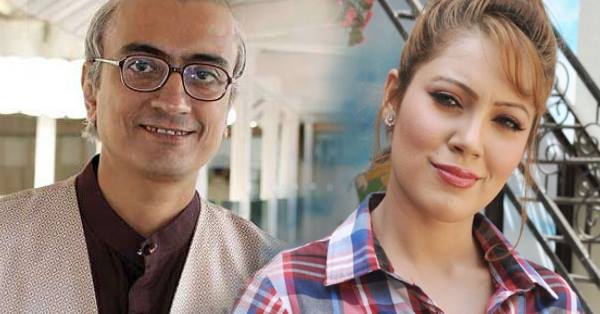 The actors of "Taarak Mehta Ka Ooltah Chashmah" may have made you laugh many times and has this talent profusely; but do you really know the educational qualifications of these actors? If not, here you go:
1. Jethalal Gada – Dilip Joshi
This character is played by the actor Dilip Joshi who is a commerce graduate. Moreover, he is also the winner of the best actor award (two times) from Indian National Theatre, which he won during his college days.
2. Dayaben – Disha Vakani
Disha Vakani plays this character in a wonderful manner and as far as her educational qualification is concerned, she holds a Diploma in Drama.
3. Babita Iyer – Moonmoon Dutta
The character is played by Moonmoon Dutta who has done Masters in English.
4. Krishnan Subramaniam Iyer – Tanuj Mahashabde
Tanuj Mahashabde plays a scientist in the serial but in reality, he holds a Diploma in Marine Communication.
5. Champaklal Gada – Amit Bhatt
Amit Bhatt has done graduation in commerce.
6. Popatlal Pandey – Shyam Pathak
The journalist who is always worried about his marriage is actually a Chartered Accountant which he did just for his mother's sake but his real passion is acting.
7. Taarak Mehta – Shailesh Lodha
The character based on whom the name of the serial is kept, is played by Shailesh Lodha who is a well known poet and as far as his educational qualification goes, he is a graduate in science and masters in marketing.
8. Anjali Mehta – Neha Mehta
The character of wife of Taarak Mehta is played by Neha Mehta, who has done her Masters in Performing Arts (MPA). Additionally, she has a Diploma in drama and is an expert in Bharatnatyam.
9. Madhavi Bhide – Sonalika Joshi
Sonalika Joshi is an arts graduate having specialization in History, Fashion designing and Theatre.
10. Atmaram Bhide – Mandar Chandwadkar
Mandar Chandwadkar has worked in Dubai for 3 years as a mechanical engineer but after that, he returned to the country to become an actor, which was his passion.
11. Bagha – Tanmay Vekria
Tanmay Vekria is a commerce graduate.
12. Nattu Kaka – Ghansyam Nayak
Ghansyam Nayak has studied till 10th class only.
13. Sunderlal – Mayur Vakani
Mayur Vakani is a Masters of Arts in Indian Culture and holds Diploma in Drama and Diploma in Sculpture.
14. Roshan Singh Sodhi – Gurucharan Singh
Gurucharan Singh holds a degree in pharmacy.
15. Mrs. Roshan Singh Sodhi – Dilkush
Dilkush is an economics graduate plus holds a diploma in creative writing.
16. Abdul – Sharad Sankla
Sharad Sankla plays the character of Abdul and he has studied till second year B.Com.