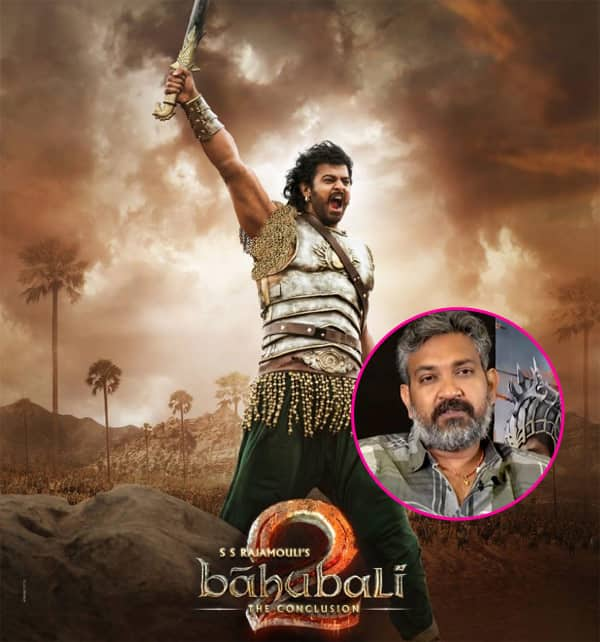 A lot has been said and written about the unimaginable, unprecedented and unthinkable majestic success of the magic that is Baahubali 2: The Conclusion. Within just four days of its release, this SS Rajamouli masterpiece has become the biggest hit in the history of Indian cinema. Not just that, it has even become the first Indian film to top US box office, beating Fast and Furious 8 in its paid previews. This has become the first film that has become a pan-India phenomenon. In fact it's dubbed version, too, has broken all records created by films of Bollywood's biggest superstars like Salman Khan, Aamir Khan and Shah Rukh Khan. But the question that arises now is if anyone, apart from the genius that is SS Rajamouli, can repeat its success. Will any film in the future be able recreate the madness? Will anyone from Bollywood, considering they usually get a bigger budget and a larger audience, be able to create another Baahubali? Well, that we can't predict but the prospect looks bleak. So here is a dummy's guide to all the filmmakers of India, on how to recreate the success of Baahubali…
# The star cast
What stood out most in the Baahubali series was the cast of the film. When you are making a film on such a large scale, it's easier for a filmmaker to go in for a huge star who already has a Pan-India appeal. True that Prabhas is a big star down South, especially in Telugu cinema, but beyond that he was a relatively new name. Call it the ignorance of North Indians but for most, when talking about South Indian cinema, the first name that comes to their minds is Rajinikanth or Kamal Haasan. So signing
Prabhas
for the lead role was a huge risk but that worked in the film's favour. Also, when you see a superstar onscreen, you usually associate their real life selves with the character, which is not the case when the actor is comparatively not as popular. Why Prabhas clicked with the audience is because he went along with director's conviction. He gave his heart and soul for the film and for five years worked only on Baahubali. In fact if you look at the entire star cast of the film, considering the kind of budget they had put in, they were not the biggest of the stars when signed. But now they are.
# The Indian-ness of the film
While many of our filmmakers are trying to replicate the West and hoping to repeat their success (looking at you Krrish 3 and Ra.One), here is a filmmaker who made a film that was as Indian as possible, and yet is a global success. What filmmakers need to understand is the fact that Hollywood films work worldwide because that is something's they are known for; it's there forte. Ditto goes for Chinese or Korean action flicks. We watch and adore them because it offers what we don't see in our own country. So when we make something like Baahubali, it talks volume about India's rich culture and history and works worldwide for its inherent desi-ness. So filmmakers should take a cue out of it and work towards creating original concepts that showcase the Indian culture without being preachy. And not just Baahubali, for that matter Sultan and Dangal had the earthy feel to it, which is perhaps what made them blockbusters. Of course Baahubali 2 is a completely different story.
# Take inspiration but do NOT plagiarise
Quite a few scenes or canvases in the film will remind you for
Lord Of The Rings,
300 or even an Avengers, but none of it is a direct rip-off of any such films or scenes. When the film opens with a large shot of the Kingdom of Mahishmati, the shot is similar to the one in The Lord Of The Rings but yet it's different. There is nothing wrong in being inspired but there is a thin line between taking inspiration and lifting scenes. Often our filmmakers blur those lines and end up creating a replica. There is no novelty factor in that, whereas SS Rajamouli knows what to shoot when. One of the greatest filmmakers of Hollywood, Quentin Tarantino, had once said, "I steal from every single movie ever made. I love it – if my work has anything it's that I'm taking this from this and that from that and mixing them together. If people don't like that, then tough titty, don't go and see it, alright? I steal from everything. Great artists steal; they don't do homages." Now this confuses filmmakers and they are often accused of plagiarism.
Rajamouli
, on the other hand, has learned the true meaning of it and how!
# Know when and where to stop
Sometimes filmmakers get so obsessed with their product that they don't want to wrap things up. They would rather just let the story fall flat but not end it a point that is intriguing enough. SS Rajamouli knew when to stop. He didn't treat Baahubali as a cash cow and even while it was a given that the second part would be a huge success, he didn't try to cash in on it more than he should have. After the beginning, he promised a conclusion and delivered one. He could have easily divided the second part into two films (just like Hunger Games) and the films would have still made the money but there is a thing called being true to one's craft. Do not make a sequel just for the heck of it and ruin what you've already created.
# The writing
Now this is the most important part of making a success like the
Baahubali
series. Remember when
Baahubali: The Beginning
ended on a cliffhanger and everyone wanted to know just one thing, "
Why did Kattappa Kill Baahubali?
" This was their major marketing plan. But the second part was much more than just the answer to that question. In fact the manner in which the whole "Why did Kattappa Kill Baahubali?" transpires on the big screen is so well shot and organic that you sort of forget about the nagging question while watching the film. Also Rajamouli has refrained himself from using any gimmick like slow motion shots or over dramatisation to help the film's prospects. The scene just goes with the flow. The film also works as a stand alone film. If you haven't watched the first part, you will still end up loving the second one. What the filmmakers need to learn here is that rather than investing on a star, invest in an able writer. That's the basic requirement for a film. It's not the lead but the script that is the hero of a super successful film.